Instructions:
Answer all questions
Click "Make HTML"
Copy code (CTRL+C)
Paste code (CTRL+V)
on your site.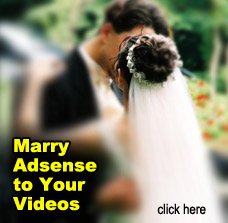 Get free video codes, embed your video and audio clips -- now!
How do you embed videos? Get free video codes from FreeVideoCoding.com. Just answer simple questions and we create custom html video codes based on your answers. Our free video codes are guaranteed to work with all your video clips and audio clips. Works with all media: wmv, mov, swf, flv, rm, even mpeg and avi. Easily post videos on web pages, blogs, videoblogs, MySpace, Craigslist, E-Bay, LiveJournal, Friendster and more.
1. What kind of media do you want to post to the web?
Windows Media (WMV, WMA)
Flash (SWF)
Flash (FLV)
QuickTime (MOV)
Real (RM)

2. Publish Flash Media (SWF)
Enter Media File Location (url):
Choose Publishing Style:
Embed the Player
Link to Player (from image or text)
Link to Pop-Up
Link to Embedded Player (from image)
Support this free
site with a link?:
Yes
No
2. Publish Flash Media (FLV)
Enter Media File Location (url):
Choose Publishing Style:
Embed the Player
Link to Player (from image or text)
Link to Pop-Up
Link to Embedded Player (from image)
Support this free
site with a link?:
Yes
No
2. Publish Quicktime Media
Enter Media File Location (url):
Choose Publishing Style:
Embed the Player
Link to Player (from image or text)
Link to Pop-Up
Link to Embedded Player
(from image or poster frame)*


*Note: linking from an image uses Javascript, so make sure Javascript is allowed where you are using the code

Support this free
site with a link?:
Yes
No
2. Publish Real Media
Enter Media File Location (url):
Choose Publishing Style:
Embed the Player
Link to Player (from image or text)
Link to Pop-Up
Link to Embedded Player (from image)
Support this free
site with a link?:
Yes
No